The UC Davis Malcolm North Lab is an interdisciplanary group consisting of undergraduate students, graduate students, and postdoctoral researchers. All members share an interest in the ecology of forests in western North America but specialties cover a broad range of topics and use an equally broad suite of methods including common stand exams, genetics, physiology, dendrochronolgy, and GIS. Occasionally, we even dabble in critters that move!
Principal Investigator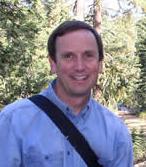 Malcolm North
My general research interests are stand dynamics, disturbance regimes, and ecosystem processes of western coniferous forests. In particular I've focused on understanding how disturbance alters forest structure producing changes that propagate through the ecosystems' processes, food webs and species diversity.
Current UC Davis Students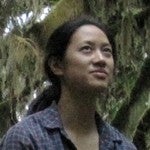 Jan Ng (Doctoral)
My research interests stem from work in New England, Southeast Asian, Pacific Northwest, and Sierra Nevada forests. I have developed a fascination with the functional roles of coarse woody debris across systems with varying disturbance regimes, as well as with the patterns and drivers of tree spatial distributions. I am also interested in forest management strategies, and how cultural perceptions of nature influence the ways in which we interact with it. Currently, I am focusing on forest systems in the western United States, namely the Gifford Pinchot in western Washington and the Yosemite area in California.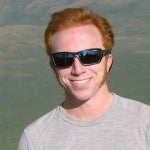 Michael Koontz (Doctoral)
email: mkoontz@ucdavis.edu
website: http://michaeljkoontz.weebly.com/
orcid: 0000-0002-8276-210X
twitter: @_mikoontz
github: mikoontz
cv: http://michaeljkoontz.weebly.com/cv.html
My dissertation work focuses on how spatial patterns of vegetation affects the resilience of California forests to wildfire and bark beetle disturbance. I borrow techniques from geography (e.g. Google Earth Engine, drone photography), forestry (e.g., stem mapping), and statistics (e.g., hierarchical models, geospatial analyses) to investigate the feedbacks between forest structure and disturbance. I'm also a Board member of GLORIA Great Basin, a regional nonprofit chapter of GLORIA International comprising volunteers and scientists using long-term monitoring to measure vegetation change on mountain summits in the Great Basin region.
In addition to my ecology research, I advocate strongly for human diversity and inclusion in science (via the Graduate Group in Ecology's Diversity Committee) as well as democratizing data science skills (via teaching introductory courses in programming and reproducible workflows with the Data Carpentry community)
My past work included studying how species distributions may shift under climate warming scenarios, and how multiple introduction events may affect the evolutionary ecology of a colonizing population in a novel environment.
Publications
Koontz, Michael J, Meagan F Oldfather, Brett A Melbourne, Ruth A Hufbauer. 2017. Parsing propagule pressure: Number, not size, of introductions drives colonization success in a novel environment. biorXiv.
Preprint: https://doi.org/10.1101/108324
GitHub repository: https://github.com/mikoontz/ppp-establishment
FigShare repository: https://doi.org/10.6084/m9.figshare.4648865.v1
Oldfather, Meagan F, Matthew N Britton, Prahlad D Papper, Michael J Koontz, Michelle M Halbur, Celeste Dodge, Alan L Flint, Lorriane E Flint, David D Ackerly. 2016. Effects of topoclimatic complexity on the composition of woody plant communities. AoB PLANTS.
Paper: doi:10.1093/aobpla/plw049
Hufbauer, RA, M Szucs, E Kasyon, C Youngberg, MJ Koontz, C Richards, T Tuff, BA Melbourne. 2015. Reply to Wootton and Pfister: The search for general context should include synthesis with laboratory model systems. Proceedings of the National Academy of Sciences. 112(44):E5904.
Paper: doi:10.1073/pnas.1517210112
Hufbauer, RA, M Szucs, E Kasyon, C Youngberg, MJ Koontz, C Richards, T Tuff, BA Melbourne. 2015. Three types of rescue can avert extinction in a changing environment. Proceedings of the National Academy of Sciences. 112(33):10557-10562.
Paper: doi:10.1073/pnas.1504732112
Data: doi:10.5061/dryad.p96b7
Cole, RJ, CM Litton, MJ Koontz, and RK Loh. 2012. Vegetation recovery 16 years after feral pig removal from a wet Hawaiian forest. Biotropica 44:463-471.
Paper: doi:10.1111/j.1744-7429.2011.00841.x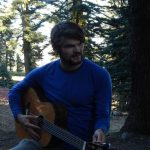 Maxwell Odland (Masters)
modland@ucdavis.edu
I'm interested in the effects of prescribed fire and thinning on diversity in fire-dependent western forests. Specifically, how do the differing disturbances that result from different combinations of management actions affect diversity in understory plant communities fine-scale environmental heterogeneity in mixed-conifer forests of the Sierra Nevada?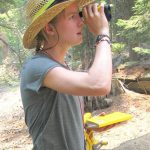 Paige Kouba (Doctoral)
pvkouba@ucdavis.edu
The goal of my research is to better understand how climate influences temperate forests, and vice versa. My current projects will use dendrochronology and stable isotope analysis, along with remote sensing and eddy covariance data, to examine the effects of drought and CO2 on Western mixed conifer species. When I'm not in the lab or in the field, I am part of the editing and design teams for the Aggie Brickyard, the literary magazine of the UC Davis Graduate Group in Ecology.
Current Post-docs
email: zlsteel[at]ucdavis.edu
website: zack-steel.com
CV
Through my research I seek to improve our understanding of how acute (e.g. wildfire & drought) and chronic (e.g. climate) environmental stressors structure ecological communities, how landscape pattern mediates environmental drivers, and how anthropogenic change at local to global scales directly or indirectly alters community dynamics and species distributions. Also in collaboration with the Stephens lab at UC Berkeley and the US Forest service, my post-doctoral research will assess impacts of extreme drought on Sierran conifer forests, inform reforestation prioritization within areas of high tree mortality, and investigate the ecological consequences and patterns of managed wildfire in Yosemite and Kings Canyon National Parks. My dissertation research focused on how wildfire and forest management alters landscape pattern, and influences habitat use of birds and bats in the forests of California's Sierra Nevada Mountains.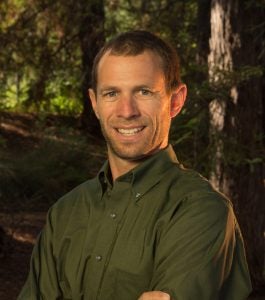 Brian Smithers
email: brian.smithers@montana.edu
website: briansmithers.net
My research focuses on the mechanisms of plant species range shifts in response to warming in western forest and alpine systems. I use community ecological and physiological methods to study how species interactions affect how plant species expand and contract their ranges in response to changing climate regimes. My work has focused largely on dry Great Basin treelines where I study treeline advancement limitations in Great Basin bristlecone pine and limber pine. My post-doc work focuses on ecological responses to fire in the Sierra Nevada. I am also the co-Director of GLORIA Great Basin, a nonprofit organization that uses citizen scientists to collect long-term monitoring data on peaks throughout the Great Basin as part of the international GLORIA alpine monitoring protocol. I am currently housed at Montana State University in Bozeman, MT where I am an Assistant Research Professor.
Alumni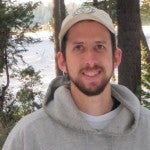 Jens Stevens. 2015-2016. Post-doc. Studied the effects of canopy disturbance on beta diversity and the consequences of forest fuel management on forest hydrology.
Current Position:
Research Ecologist
U.S.G.S. New Mexico Landscapes Field Station,
 301 Dinosaur Trail
 Santa Fe, NM 87508
 jtstevens@usgs.gov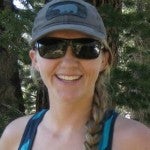 Gabrielle Bohlmann. 2015. MS. University of California, Davis, Graduate Group in Ecology. Thesis: "Shrub removal in reforested post-fire areas increases plant species richness."
Present Position: USFS Region 5, Ecology Program.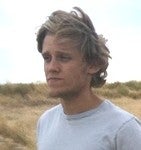 Mason Earles. 2015. PhD. University of California, Davis, Graduate Group in Ecology. Thesis: "Forest carbon and water transport dynamics from physiological to global scales."
Present Position: Post-doctoral research Yale University and Lawrence Livermore Laboratory. www.jmearles.net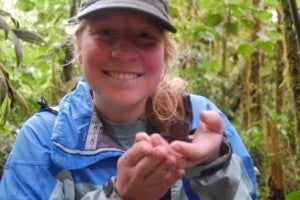 Esther Cole. 2014. Ph.D. University of California, Davis, Graduate Group in Ecology. Thesis: "Population dynamics of amphibian species in tropical and temperate latitudes."
Present Position: Conservation Program Assistant Manager, Land Use and Environmental Planning, Stanford University, CA.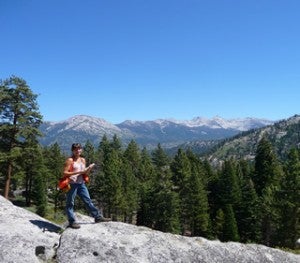 Jamie Lydersen. 2011. M.S. University of California, Davis, Graduate Group in Ecology. Thesis: "Topographic variation in active-fire forest structure under current climate conditions."
Present Position: Research Scientist, Fire and Resource Assessment, CalFire, 1300 U Str., Sacramento, CA 95818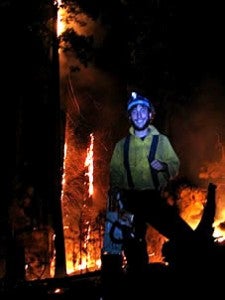 Kip van de Water. 2011. M.S. University of California, Davis, Graduate Group in Ecology. Thesis: "Fire regimes, stand structure, fuel loads, and fire behavior in riparian and upland forests."
Present Position: Fire Planner on the Klamath National Forest.

Matthew Hurteau.  2007.  Ph.D.  University of California, Davis, Graduate Group in Ecology. Dissertation:  "The effects of climate change and nitrogen deposition on the Sierran mixed-conifer understory plant community."
Present Position:  Associate Professor, University of New Mexico.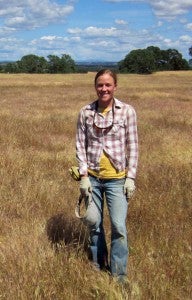 Rebecca Wayman.  2005.  M.S. University of California, Davis, Graduate Group in Ecology.  Thesis:  "Initial response of a Sierran mixed-conifer understory community to burning and thinning restoration treatments."
Present Position:  Research Scientist, Dept. of Environmental Science and Policy, UC Davis.

Marc Meyer.  2004-2006.  Post-doc.  Worked on small mammals, truffles and forest structure associations in Sierran mixed-conifer forests.
Present position: Province Ecologist, Southern Sierra Nevada, USFS.

Brian Oakley.  2003. Ph.D. College of Forest Resources.  University of Washington.  Dissertation:  "An investigation into the ecology and biogeography of the Ceanothus-Frankia symbiosis."
Present Position: Associate Professor, College of Veterinary Medicine, Western University, Pomona, CA.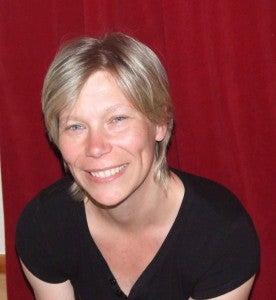 Agneta Plamboeck. 2002-2004.  Post-doc.  Worked on mycorrhizal networks in Sierran mixed-conifer forests.  University of California, Berkeley.
Present Position: Project Leader, European CBNRE Centre, Umea University

Seth Bigelow.  2001-2005.  Post-doc.  Worked on tree regeneration dynamics in Sierran mixed-conifer forests.
Present Position: Research Scientist, W. Jones Center for Ecological Research.

Rob Fiegener.  2002. M.S. University of California, Davis, Graduate Group in Ecology.  Thesis: "The influence of sampling intensity on the fire history of the Teakettle Experimental Forest, Sierra Nevada, California:  Small fire detection, the composite fire chronology, and fire interval calculation."
Present position: Program Director for Native Seed Network, Institute for Applied Ecology, Corvallis, OR.

Betsy Lyons.  1998.  M.S. Evergreen State College, Olympia, WA.  Thesis:  "Crown structure and spatial distribution of epiphytes on western hemlock, Wind River, WA."
Present Position:  Senior Capital Projects Coordinator, Seattle Public Utilities.
Key words: University of California, Davis, UC Davis, Malcolm North Lab, Forest ecology, Fire ecology